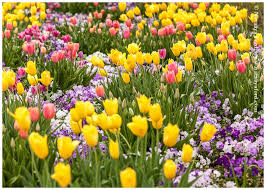 Fall is officially here and the weather is turning fast! Before you sit down and enjoy another piece of pumpkin pie, take a moment to think about your landscape in the early spring. Are you happy with your spring blooms? Would you like to add more color? Now is the perfect time to plan for a colorful spring display by planting your garden with bulbs.
Start your bulb planning project by surveying your landscape and identifying key areas to plant bulbs. Think of areas of high visibility for you and your guests. Consider the other typical factors like sun/shade, soil, water, deer, etc. to ensure that the plants will survive in the selected areas.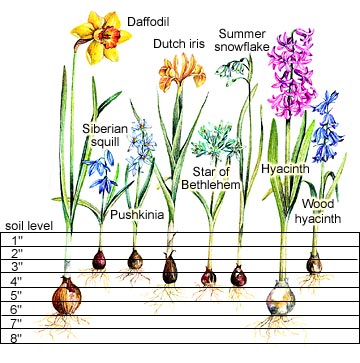 Once you have chosen the appropriate bulbs, determine the depth, spacing and quantities for each variety. Make sure your planting beds are clear of debris and that there are no roots or wires in the areas. Think about how you would like your flower masses to look when they bloom. Would you like them to be freeform and overlapping – or in tight, formal blocks? Once you decide on an aesthetic, lay out the bulbs on the surface and begin planting. Consider buying a bulb planting tool to make the project go faster.
Now you can sit back and enjoy that piece of pumpkin pie while you wait for your spring garden to emerge. Cheers! – by Jonathan Walezak