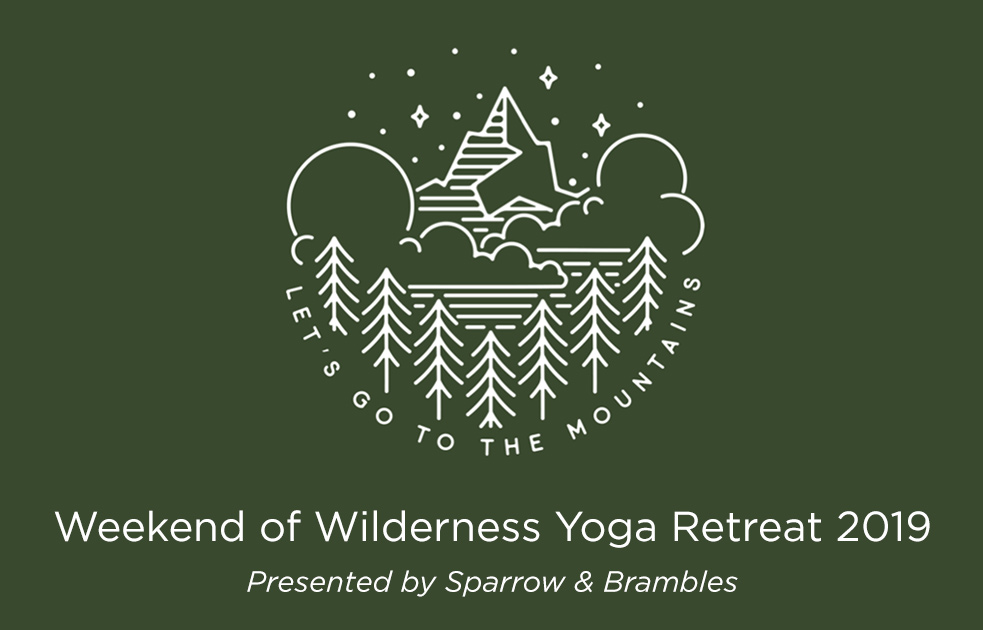 Weekend of Wilderness Yoga Retreat
July 12 – July 14, 2019

Get off the grid in New York State's Catskill Mountain Range for a mini yoga retreat! Enjoy the fresh air and mountain scenery with vegetarian meals, 5 yoga classes, meditation, hiking, workshops and more! Restore your body and mind with our certified yoga teachers, Reiki masters, chakra and energy healing circles, and aromatherapy oil workshops! There's also plenty of time for exploring the area, which includes the lake at Gilbert Lake State Park, Cooperstown, Oneonta and more!
Yoga Retreat Details & Booking Information
More information coming soon!
10% of all proceeds will be donated to Susquehanna ASPCA

"Give, even if you only have a little" – Siddhartha Guatama

PRICING
Individual + Private Tent: $575
Individual + Shared Tent: $475
Individual + Bring Your Own Tent / Camping Setup: $375
Book Before May 1st and receive $25.00 off!
WHAT'S INCLUDED
Friday to Sunday Retreat
Meals & drinks
Private cabin tents with bedding for Private & Shared Tent Bookings
* No Workshops included
Yoga Retreat Instructors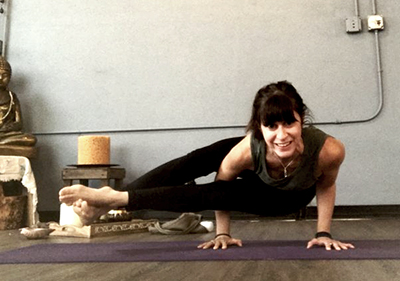 Emily Sobel
A mother of two, Emily knows how important it is to relieve stress. She believes that yoga is not just for the body as a form of exercise but an aid in calming the mind. With a background in art and music, Emily's approach to teaching yoga is always creative and spiritually fulfilling. Her goal is to share the positive effects yoga has had on her. The focus on alignment is also weaved lovingly into her classes. Emily's training includes 200 hr RYT, Rasa restorative certified 1&2, intro to Ayurveda, and bridge to Lotus flow.
Jen Johnson
Jennifer Johnson is an 800-hour advanced certified Jivamukti Yoga teacher with over 20 years of teaching experience. She has taught classes, workshops and lead retreats throughout the US and Mexico. A registered nurse since 2010, she seeks to bridge the healing modalities of Yoga and meditation with the western medical model. She currently works full time at Riverview Medical Center in Red Bank, NJ. When not teaching, Jen enjoys singing, dancing and working in her garden in Atlantic Highlands.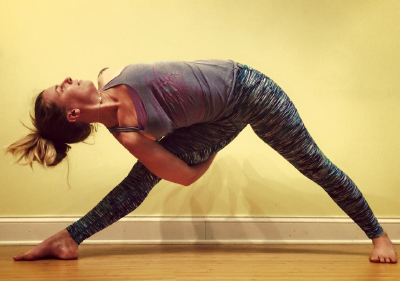 Regina Goldbliss
Regina Golden (400+ RYT) is a Monmouth County yoga teacher trained in Vinyasa Flow, Alignment-based Hatha Yoga and Yoga Nidra (guided mediation). Her classes are inspirational, strong and relaxing promoting self inquiry with focus on breath, alignment and the 'here and now''— a true moving meditation.
Schedule
Friday, July 12
5-6pm – Arrivals
6:30pm –Gentle Yoga/Pranayama with Meditation
8pm –Welcome Dinner and Introductions
9:30pm –Campfire with Earth Prayer
Saturday, July 13
8am –Breakfast in the Porch
9 – 10:30am –Yoga
11am – 2pm –Afternoon Adventure: Hike at Gilbert Lake + Lunch, Free time, Yoga in the Park
2:30 – 5:30pm –Free Time – Optional Workshops

6 – 7:30pm –Yoga
8pm –Dinner
9:30pm –Earth Circle – Lead by Pete and Diane
Sunday, July 14
6:30am –Sunrise Hike
8am –Breakfast
9 – 10:30am –Yoga
11am –Brunch and Closing Circle
1 – 2pm –Departures
Vegetarian Menu
Please notify us of any known food allergies or dietary constraints before the event.
Snacks & Beverages
Snacks & beverages will be available throughout the day and feel free to BYOB.

Snacks: Fresh Fruit, Granola Bars (v)
Beverages: Tea, Coffee, Water, Juice
Friday Menu
Dinner: Mixed Bean Chili with Soy Beef Crumbles (v) served with Golden Roasted Sweet Potatoes (v), Fresh Arugula Salad (v) and a Crusty Baguette (v)
Saturday Menu
Breakfast: Stewed Fruit Compote – Mixed Berries and Local Apples (v)
Assorted Breads and Muffins
Homemade Oat and Coconut Granola (v)

Lunch: Mediterranean Orzo Salad (v), Mixed Veggie Sandwiches (vegan options available), Almond Cake and Bliss Balls (v)

Dinner:Yellow Lentil Dahl (v), Malai Kofta (v), Assorted Samosas (v), Naan (v), Spinach Rolls , Steamed Basmati Rice (v) and Mixed Indian Treats
Sunday Menu
Brunch:Tofu Scramble (v), Avocado Toast (v) and Fresh Fruit (v)
Contact Us to Reserve Your Spot
If you are interested in attending the Weekend of Wilderness Yoga Retreat, fill out the form below or call Eleanor James at 732-895-3246 for more information.