Sparrow and Brambles was called in to a site in Little Silver where the homeowners had already interviewed several design firms, seen sketches, and were not impressed by the trade. YIKES!  I knew immediately that I had my work cut out for me.  After a short time of really listening to the homeowners, I felt that I understood what they were looking for.  I sketched up three solutions or concepts for directions we could head with the design and what do you know? We nailed it! This simple sketch addressed the homeowner's issues of keeping their existing pool patio, creating an elevated entertainment space, and developing an outdoor kitchen area.  A few modifications were made that took the quick sketch into a full landscape plan.
The object of the plan was simple. Give the homeowners what they want. A full range bluestone patio was tiered into the garden creating easy transition between indoor and outdoor space.  (Sean Mullaney, owner of Distinctive Landscapes, did all the planting and hardscapes and did a fantastic job.) We created seat walls and piers to separate the dining space from the pool patio, and utilized custom cut bluestone caps to give the wet laid bluestone walls a finished look.
A soft English Garden look was desired for the planting beds. A mix of low maintenance perennials such as catmint, iris, liriope, lily, bell flower, and coral bells created tons of color, texture, and form in the garden.  We provided a sense of privacy with 8-10 foot privet hedge rows accompanied by Dragon Lady Hollies and large transplanted hydrangeas. The planting plan also preserved a large Heritage River Birch, Copper Beech, and Bloodgood Maple in the rear of the property.
All and all, the clients are happy, the property looks great, and it was a pleasure coming up with a solution that worked. Sometimes it just takes some extra time and a keen ear to really listen and understand what people want.
BEFORE THE PROJECT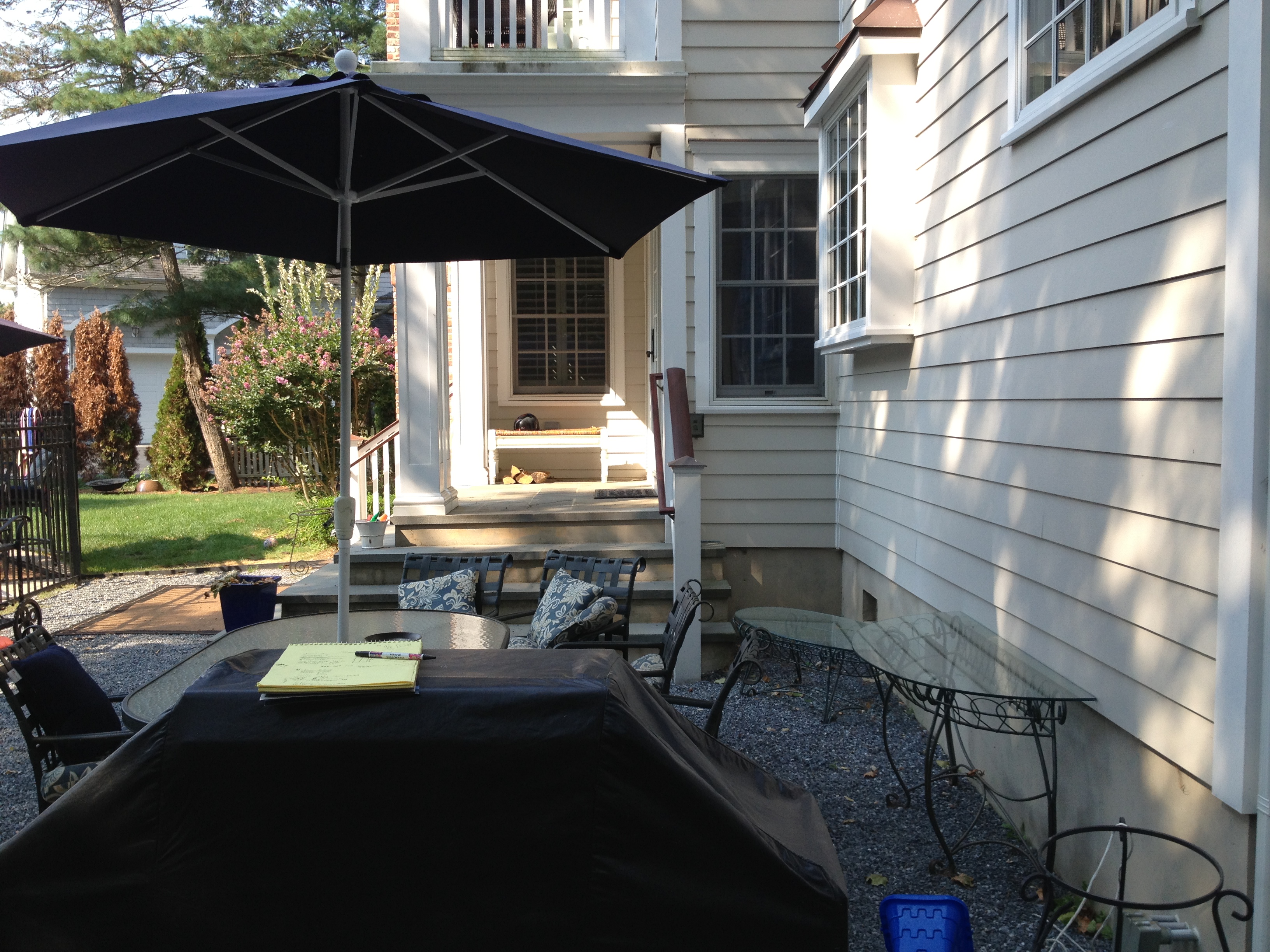 PROJECT DESIGNS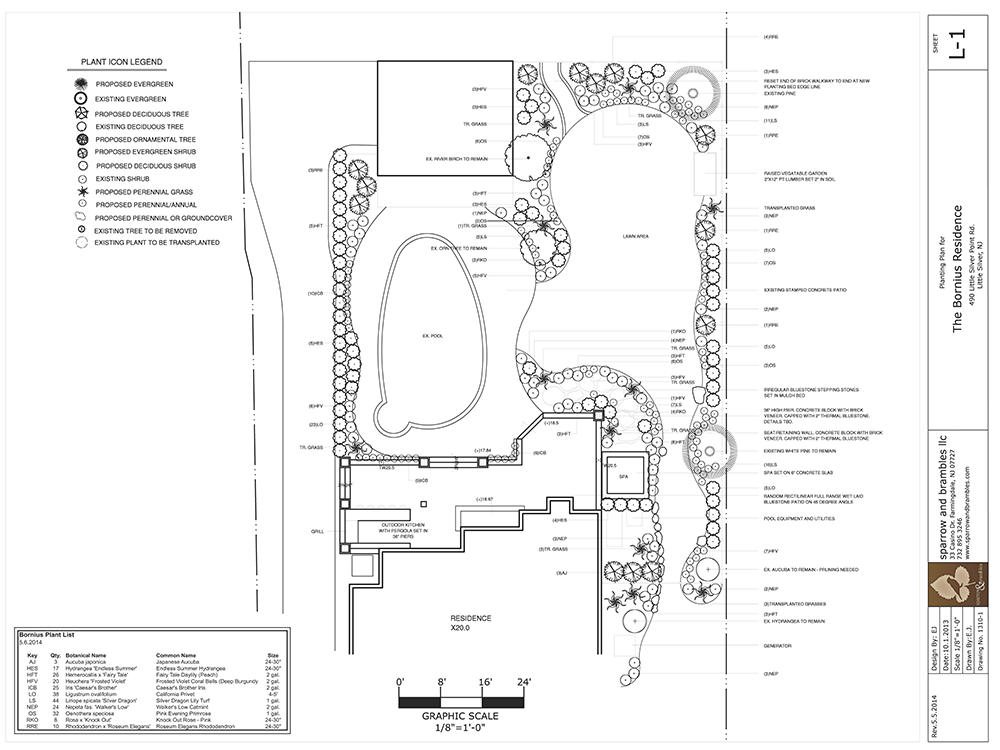 PROJECT IMPLEMENTATION