Residents at this Oceanport home have hired Sparrow and Brambles to turn their tired, mosquito filled pool area into a soothing, simple outdoor space.  As you can see from our before photo, the existing gardens are overcrowded and the patios are a poorly laid combo of older wood decking and settling pavers. There are water issues throughout the back which are adding to the mosquito breeding ground and leaving the space unusable.
The plan is to create a Zen like garden, which includes an expansive entertaining patio, outdoor kitchen, private living space, and an even more secluded spa garden. Other garden rooms include the veggie and herb plot, atrium garden, and secret reading nook. The plan preserves the mature plantings including large American Hollies, Leyland Cypress, Japanese Holly, and 25 year old maples. We are also transplanting many of the existing perennials and shrubs to salvage all the healthy plants we can in an organized manner.
The key to the Japanese or Zen theology is simple; literally. The general belief in eastern culture is to have a balance in life, that not every space needs to be filled but should be met with openness. To achieve this, we have selected a very simple hardscape color and pattern that draws one's eye across the pool garden. We have carefully selected some of the larger plant material to be kept as limited focal points, while minimizing the plant pallet throughout the rest of the design. We have also incorporated mosquito repelling plants such as Monarda, or Bee Balm to reduce the pesky insects in the most environmentally friendly manner possibly. Although there are several outdoor rooms, we have kept a very concise layout with refined materials. This simplicity will give the soothing effect that the homeowners are looking for.
BEFORE CONSTRUCTION
Check out this before picture, along with the initial landscape plans.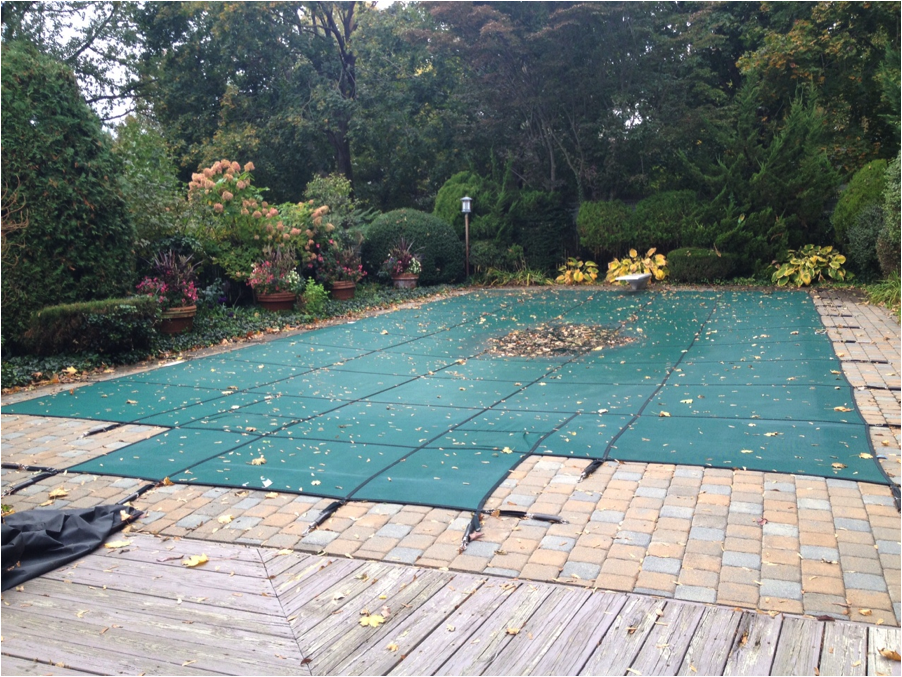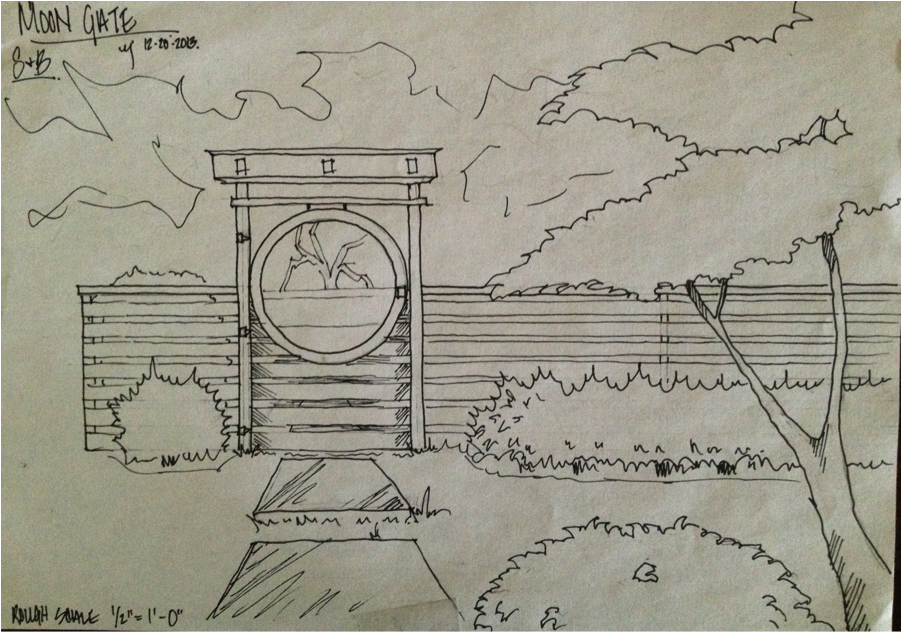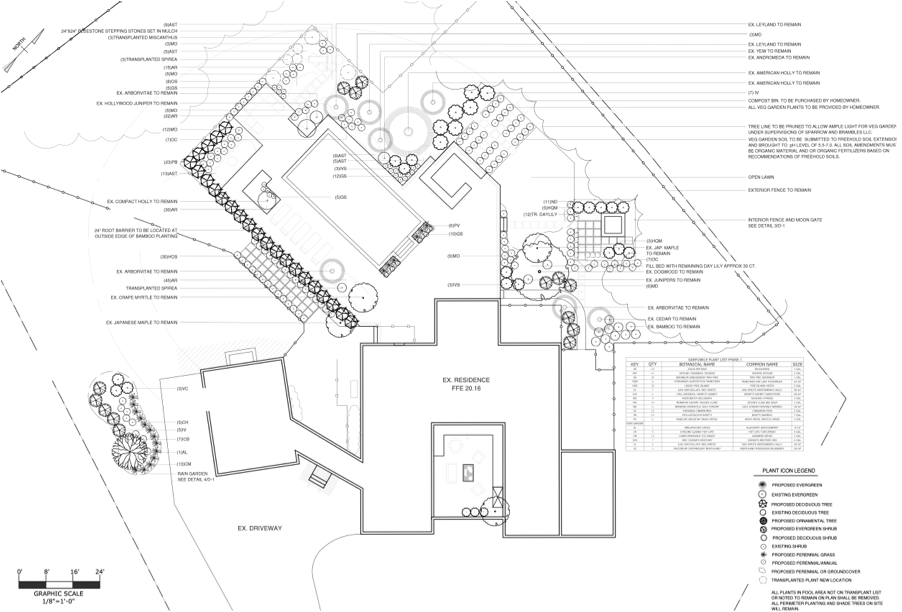 AFTER CONSTRUCTION
Work was completed by Burt Mentone and his fantastic crew at Landstyles!